Risk management
Knowing your own company or ICS risks, managing them centrally and dealing with them correctly is not only an important issue in relation to ISO 9001 and legal requirements. With risk management software, these can be recorded, analyzed and managed.
In the QM pilot, risks can be recorded, managed and analyzed. Measures and associated controls can be recorded for each risk, which supplement the risk management in the QM pilot. The risks can be linked to the processes and documents so that relationships are better recognized and understood.
Comprehensive reporting enables risk management to analyze and evaluate risks, associated measures and links to processes and documents, and risks can also be assigned to specific normative bases. Should it come to a standard-specific audit or a standard audit, risk management can make a direct evaluation of the risks involved.
The risk management module is an optional additional module.
Risk data
Individual fields for the risk description can be configured.
Evaluation schemes can be freely defined and stored.
Simple calculations for risk values ​​based on the stored master data.
Evaluation of the fields via reporting risk matrix
Measures
Measures are recorded directly with the risk
Periodicity for the automatic creation of controls can be saved
The person responsible is entered and notified when the check is due
Substitute can be entered for escalation
Controls are documented in the system
Evaluation of measures and controls via reporting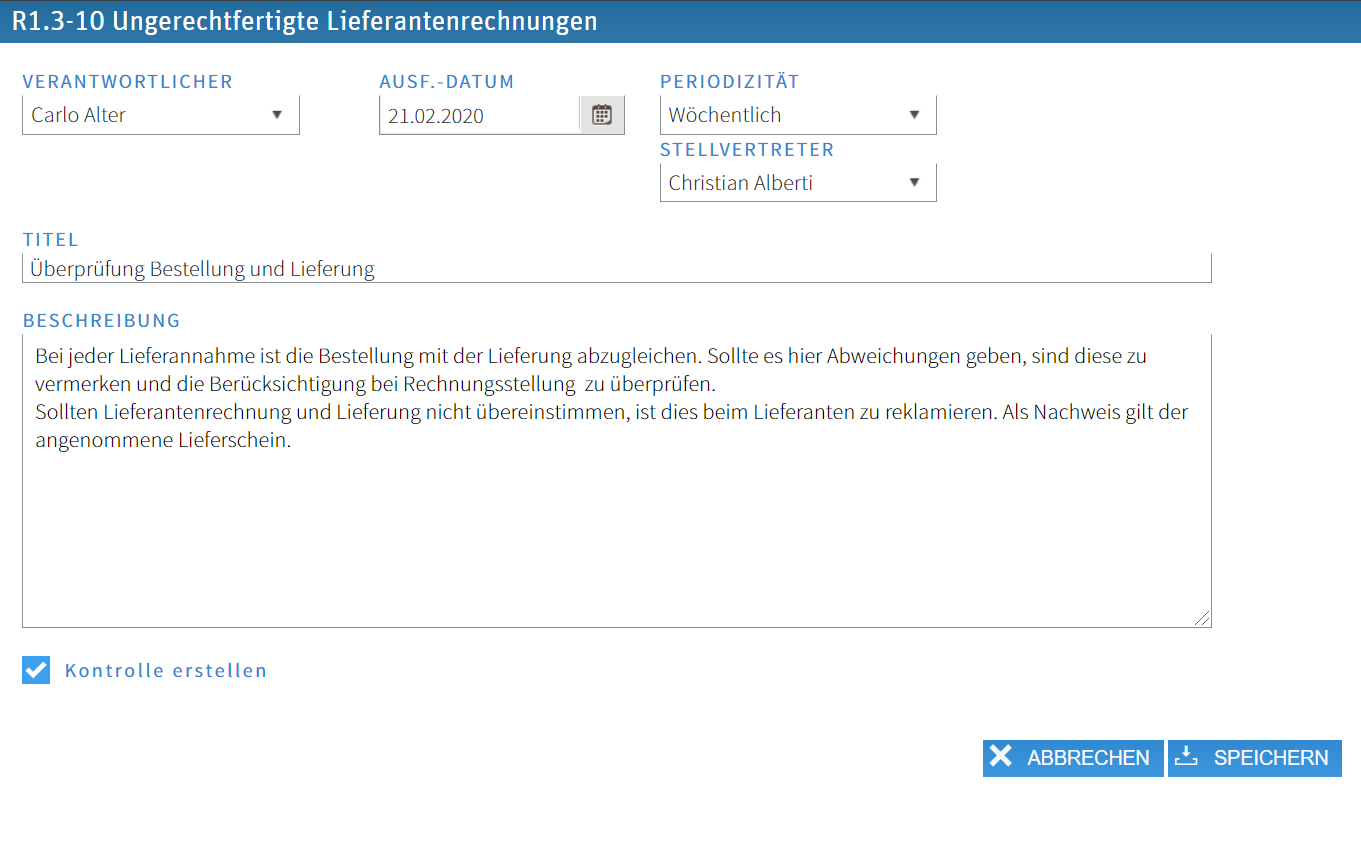 Reporting
Large selection of standard reports
supplemented by specific reports
filtered views for reports
user-configurable
Excel export for all reports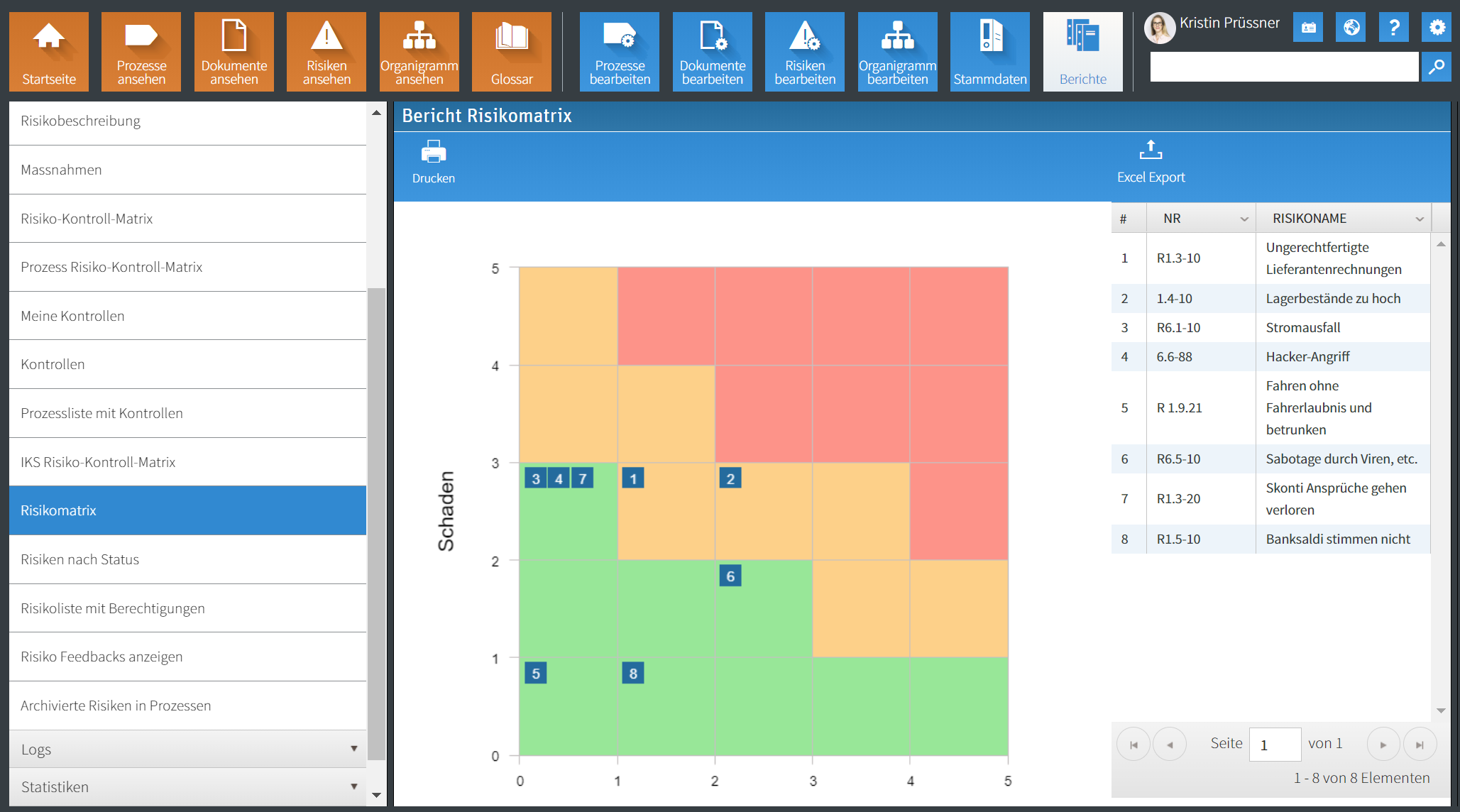 More functions
Control of access authorization
Change feed on the home page Subscriptions: E-mail notification when a new version is published
Feedback option for every risk
PDF export of the risk data + Risk matrix
Excel export of the risk structure including metadata
Linking the risks in the process flow or the process key data