Management System
The QM-Pilot can be used as a flexible and modular system regardless of industry and company size to facilitate the maintenance of a quality management system (e.g. according to ISO 9001). The system is web and database based and can be supplemented by optional modules.
Process- and Documentenmanagement is included in the basic software.
The system also offers modules for risk, organizational and audit management.
Process modeling
Process management
Freely definable process structures
Graphic editor for modeling the processes
Flow chart or swim lane representation of processes possible
Configurable process descriptions and process layouts
Linking of documents, risks and master data
Workflow-supported testing and approval procedures to ensure process control; - If necessary with email support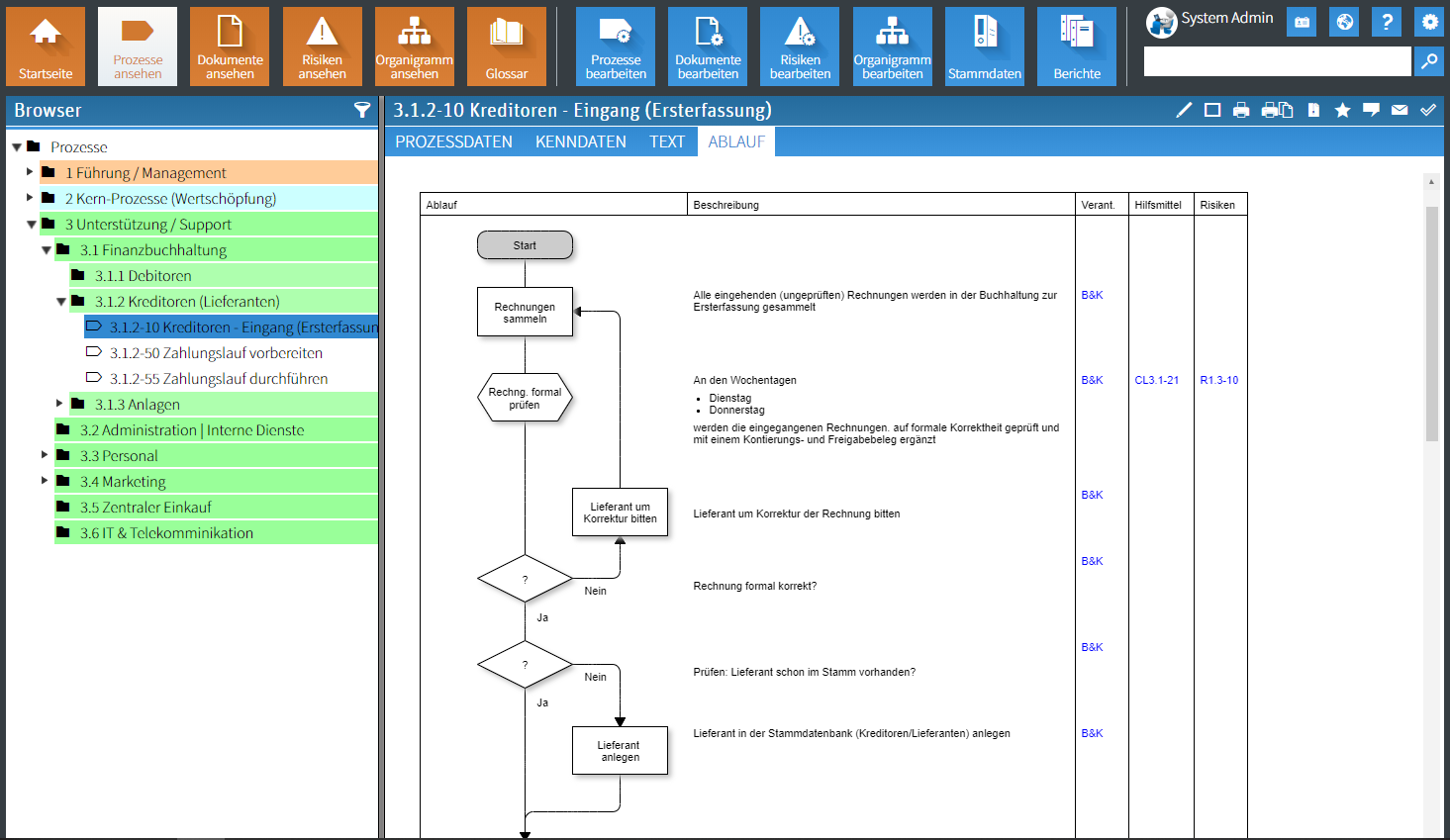 Document management
Document management system
Workflow-supported test and approval procedure to ensure document control; - If necessary with email support
Historization and archiving of documents
Inclusion of all types of documents
Preview for common file formats
Access to documents via a unique link (enables reuse / access from other locations)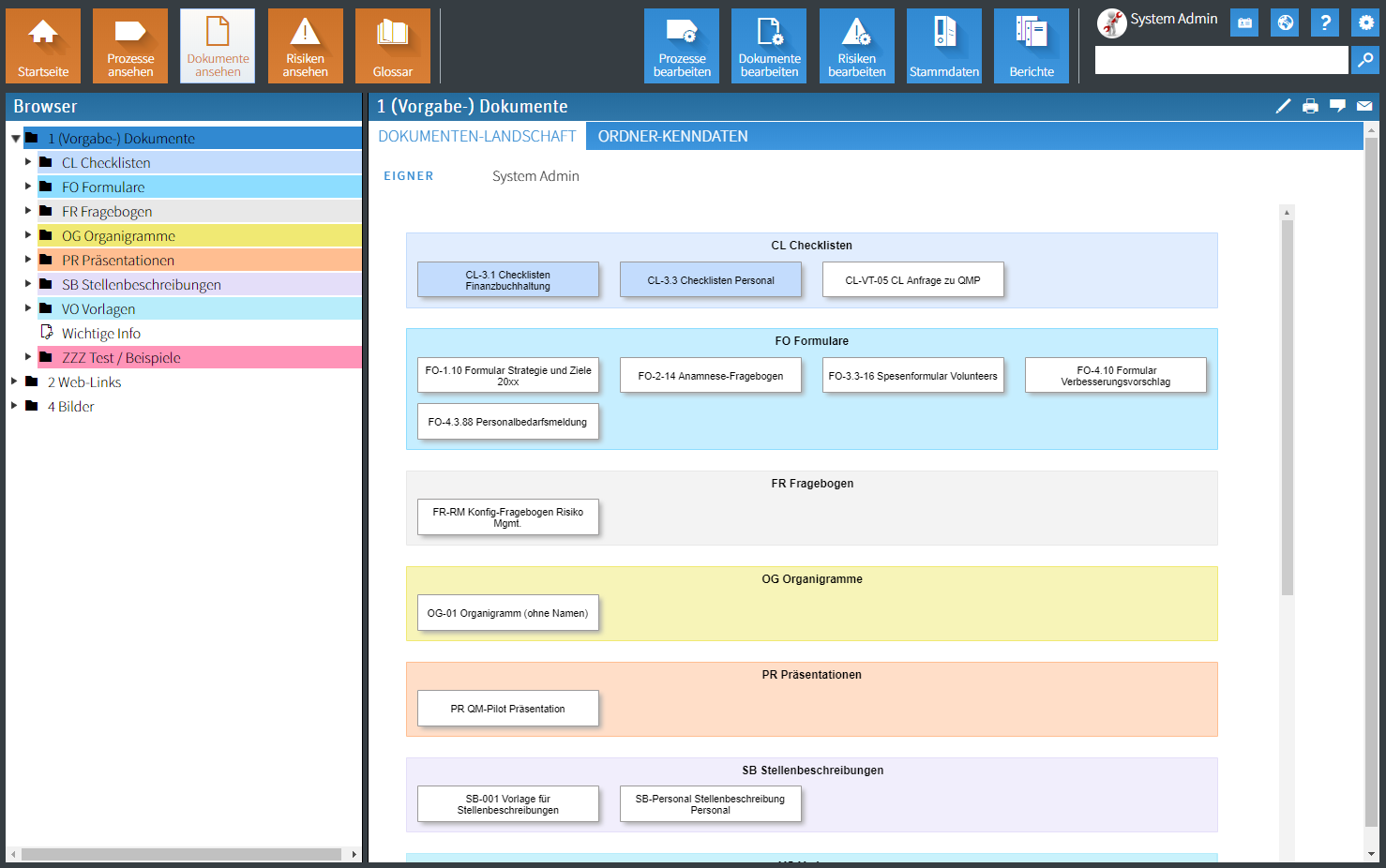 Risk management
Risk description with freely configurable fields
Own rating schemes
Measures for risks
Documentation of controls in the system
Linking the risks to the processes
Reporting of risks, measures and controls
Organization management
Mapping the organizational structure
Generate an organization chart
Collection of additional information on organizational units and employees
Assignment of employees / users to organizational units
Linking QM-Pilot content and organizational units
Filtered views by organizational affiliation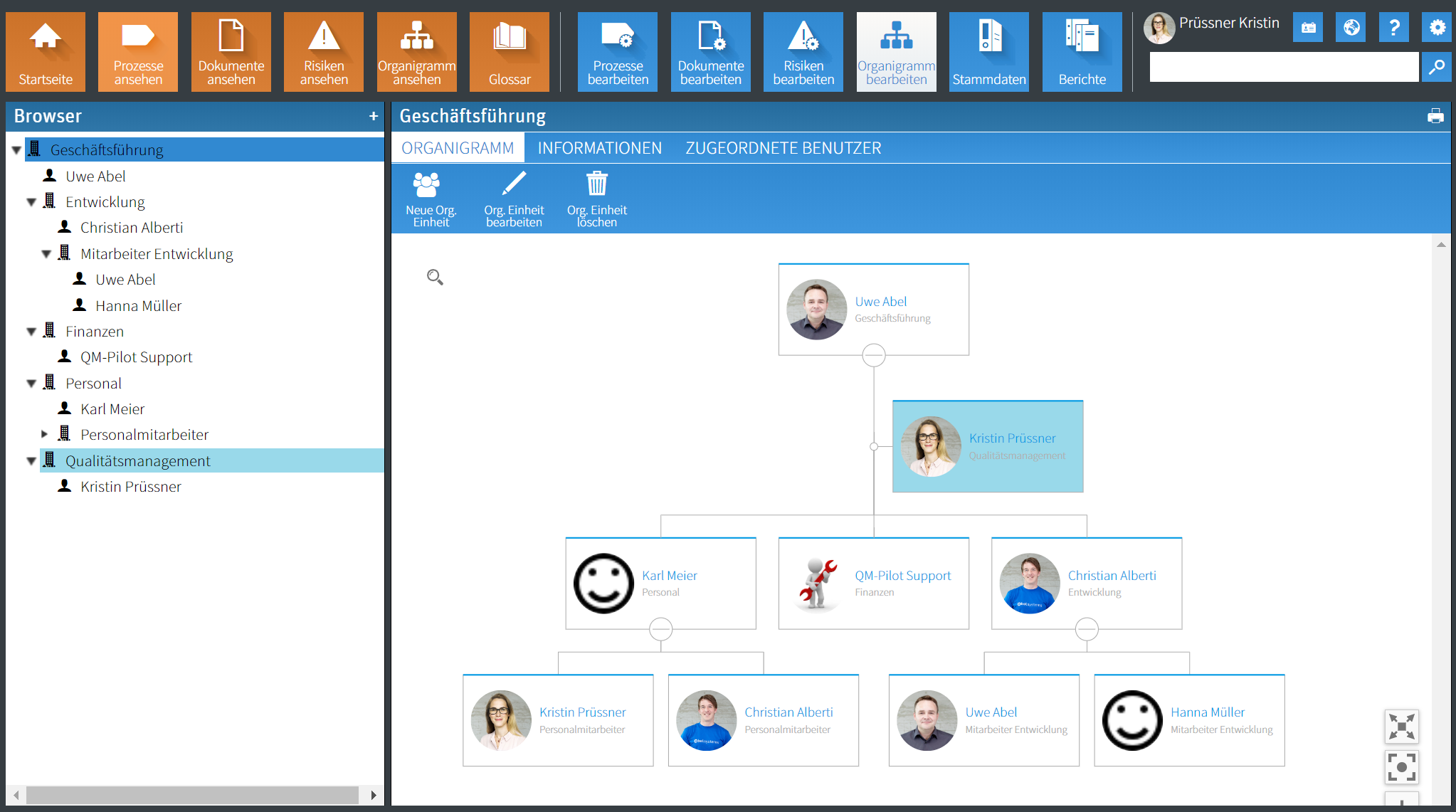 Audit management
Audit planning and recording of the audit data
Document filing for the audit
Link to processes, documents and risks
Agenda creation
Creation of checklists and filling in directly in the system
Recording of general measures or deviations in the checklist
Reporting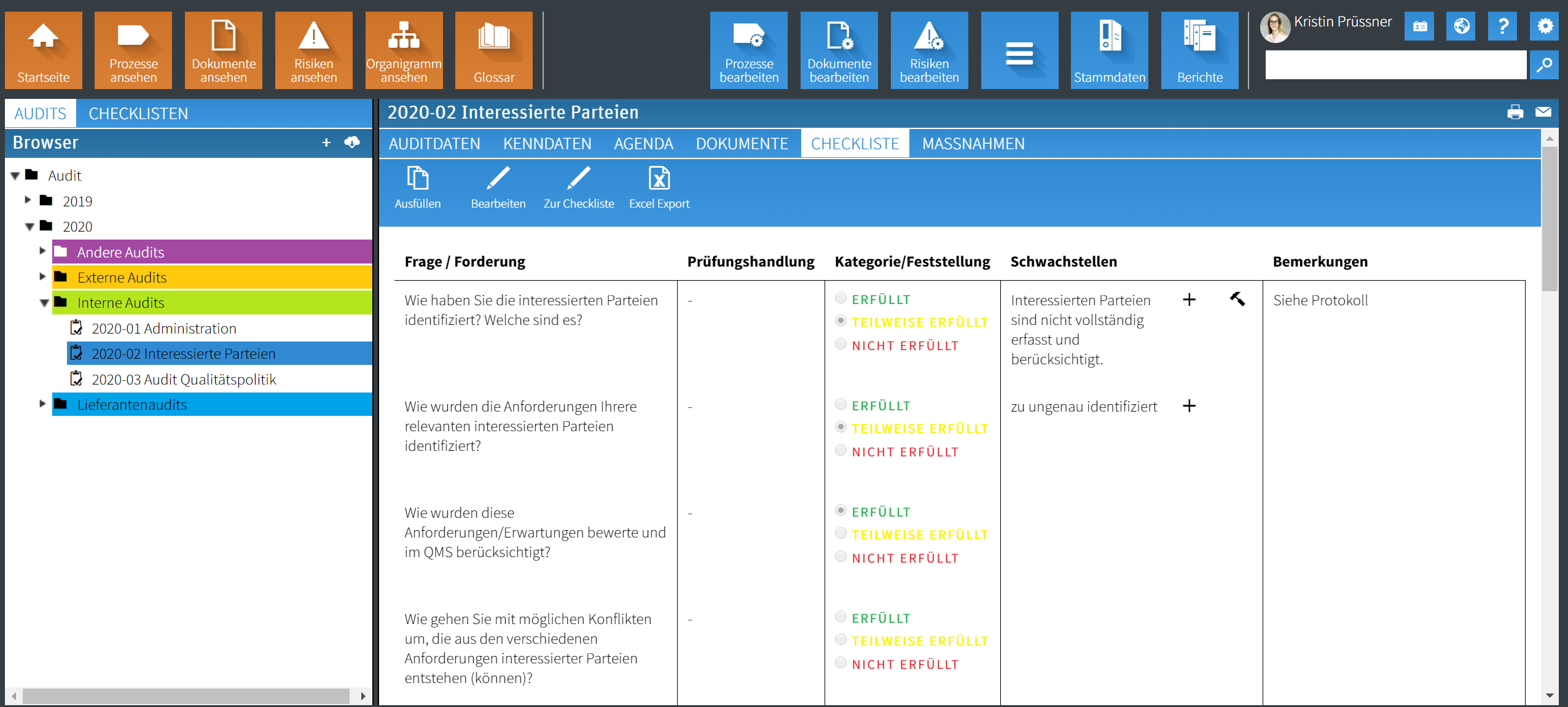 More functions
Access via browser - regardless of the device
Internet and intranet integration possible
Comprehensive reporting
Control of access rights
Subscriptions: Email notification when a new version is released
Feedback on the QM pilot content
Master Data Tables