Process management
Transparent and always up-to-date process descriptions, combined with the respectively valid documents are essential in today's management systems (e.g. ISO 9001, EFQM, or label-based systems).
In the QM pilot, process descriptions can be easily and quickly recorded in the editor and linked to all associated information and documents. This way, your employees have all the information they need in the process. An interactive process landscape is automatically generated from the process structure, which makes everyday work easier, since processes and documents no longer have to be searched for in filing systems, which ensures easy access to current information directly in the system with little effort. This ensures that employees always have access to the current version.
The process management module is included in the basic software.
Flow Chart
Graphic editor for modeling the processes
Selection between flow charts and BPMN swimlane display
Fast entry editor for newly recorded processes
Freely definable process structures
Configurable process descriptions and process layouts
Linking documents, risks and master data
Workflow-supported test and approval procedure to ensure process control; - If necessary with email support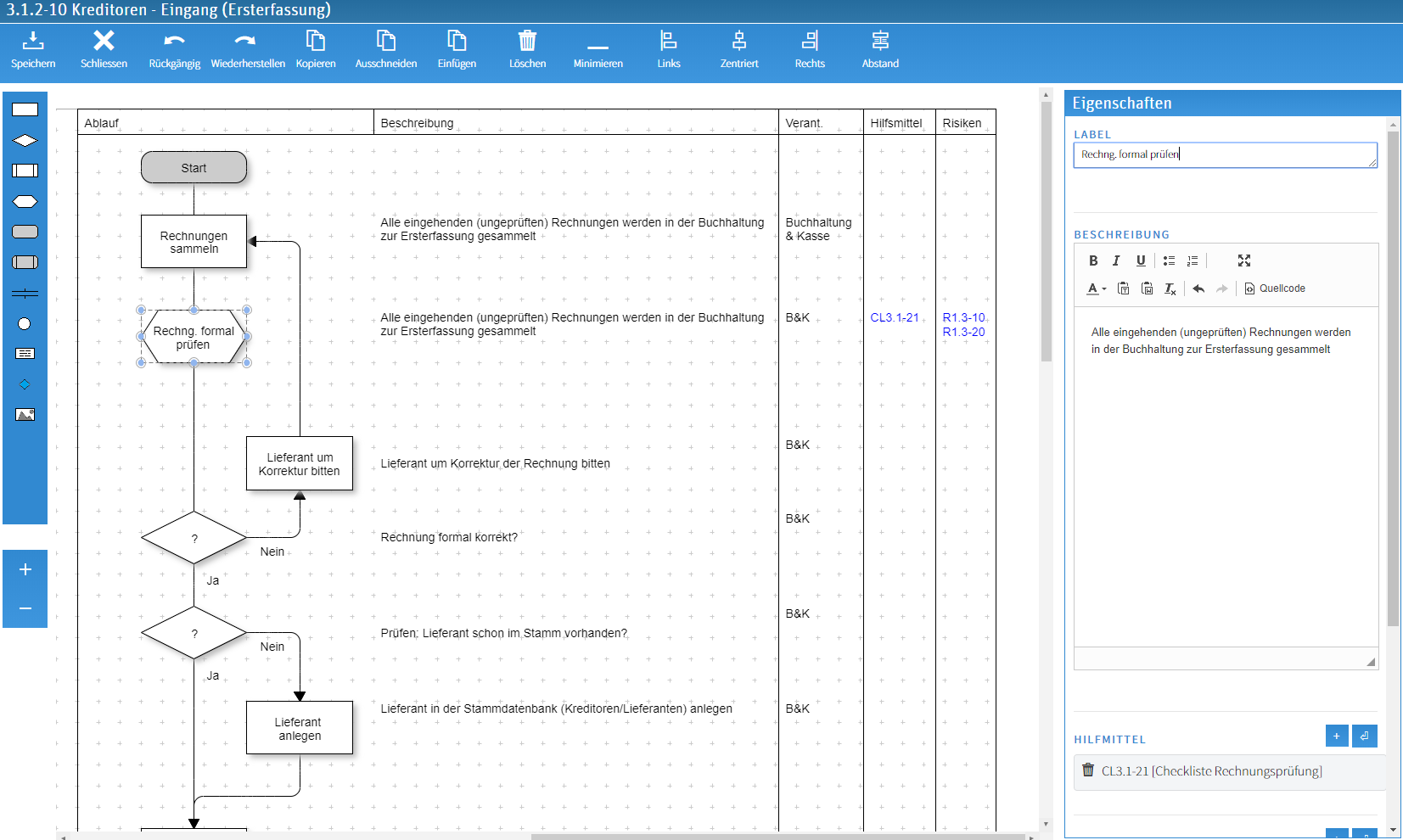 Process description
Freely definable fields for the process description (key data)
Linking the content from the process in the key data (documents, risks)
Call up the linked content directly from the key data
Different field types (text fields, selection lists, date fields, check boxes, ...)
Active links in PDF print version on linked documents and risks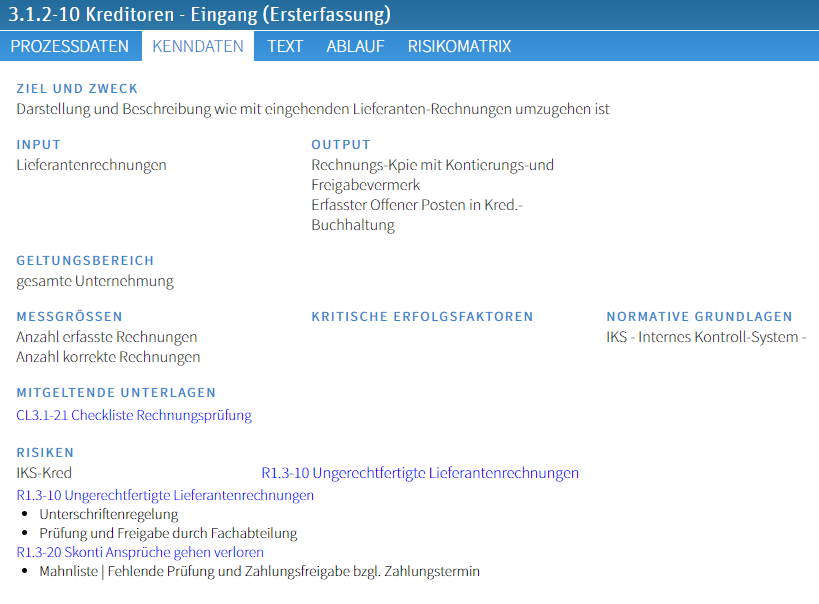 Process administration
System-controlled versioning of processes
Review and approval workflow
Different language versions of a process can be created
Authorization management
Version history
View and manage process feedback
All archived versions can be called up including process description and procedure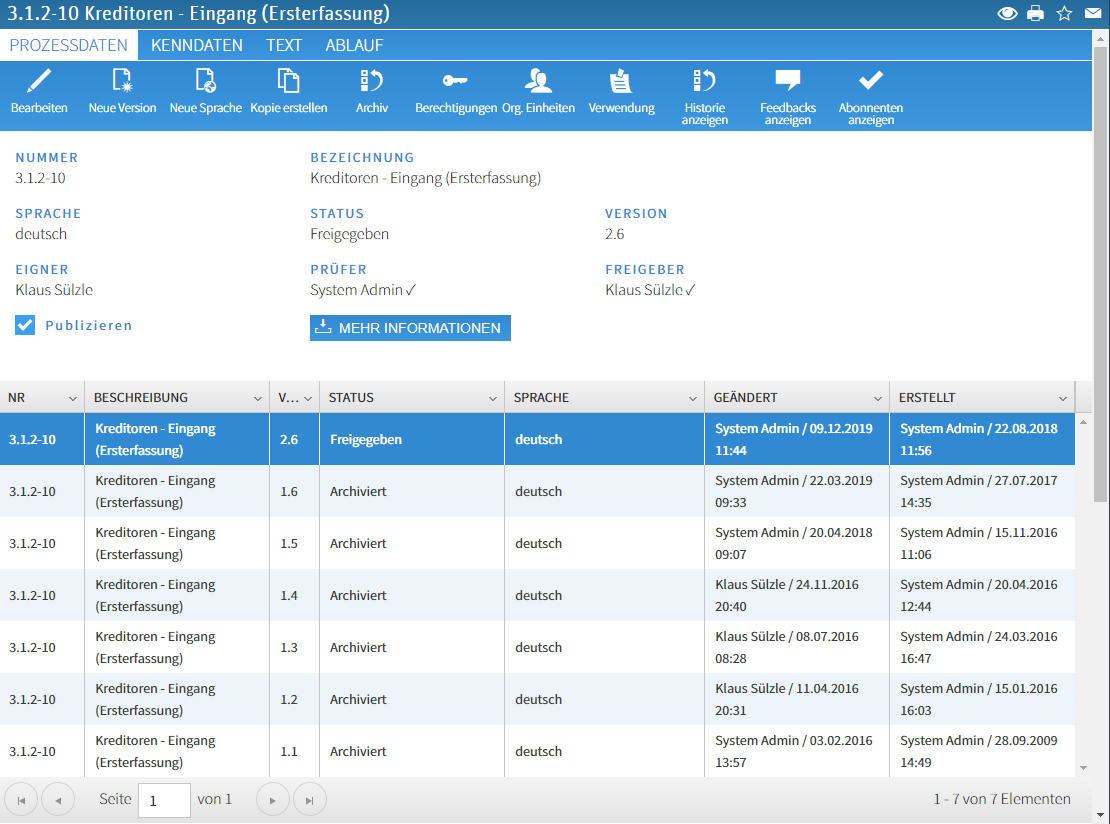 Use
Keyword search including full text search
Navigation via process map or process structure
Process overview including all relevant information
Access only to current processes and associated released documents and risks
Open the linked documents and risks directly from the process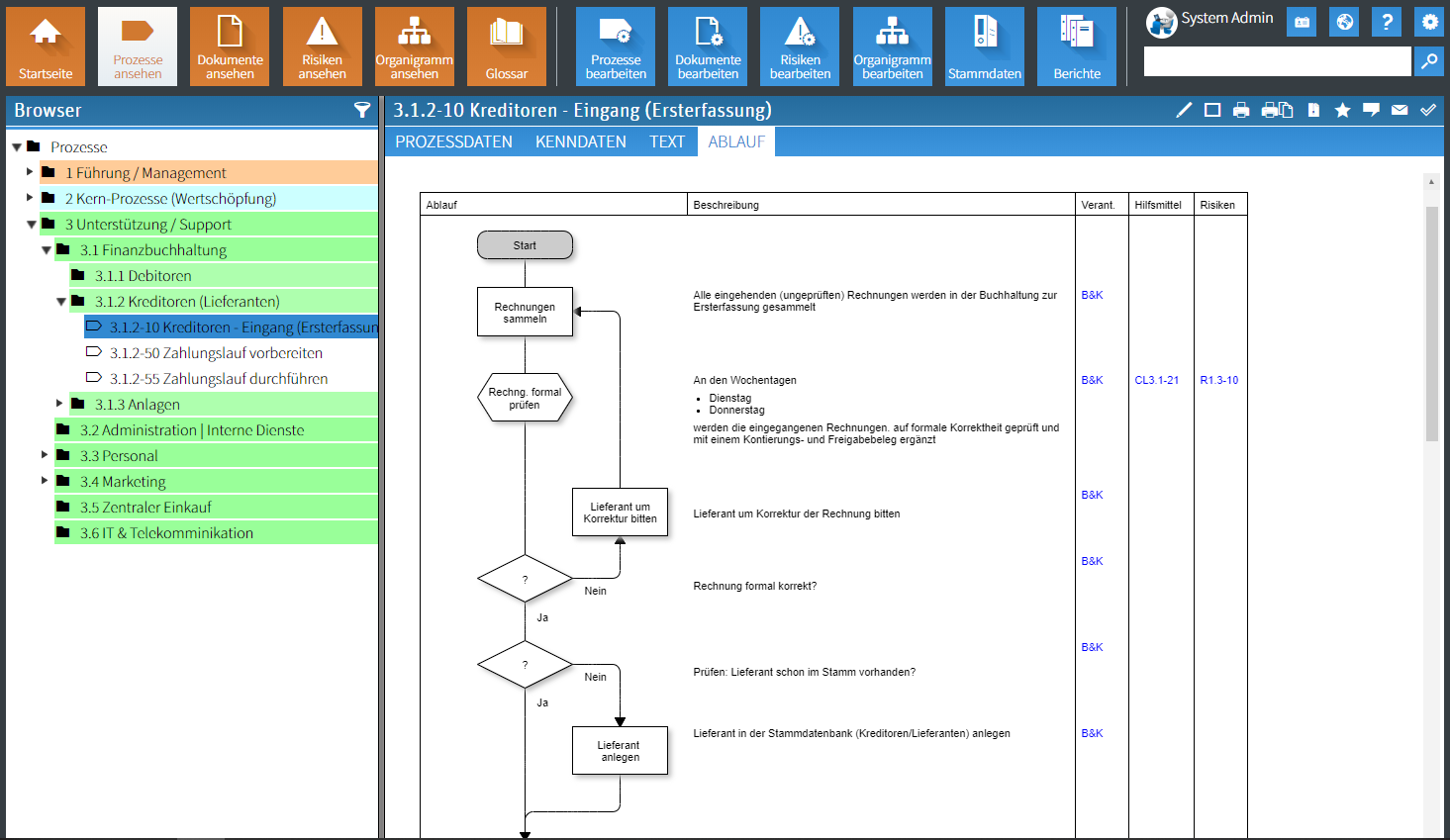 More functions
Integration of your own graphic process map
Comprehensive reporting on the processes
Control of access rights
Change feed on the home page
Subscriptions: Email notification when a new version feed is released on the homepage
Feedback possibility for every process
PDF export of process description + process
Excel export of the process structure including metadata
Master Data Tables