Organization management
The organizational management module can be used to represent the organizational structure in the form of an organizational chart.
This enables the organizational units to be assigned to employees and content. This means that users can be given pre-filtered content, for example by department or location. In addition, extended information on organizational units and employees can be recorded and evaluated using reports. Employees can be found using the integrated search and, for example, contact details can be called up quickly using a business card.
The organizational management module is an optional additional module.
Organization chart
Mapping the organizational structure
Staff positions
Organization chart is automatically generated from structure
Publish selected organizational units
Assignment of employees / users to organizational units
5 layouts (free choice of colors) and different tree structures
PDF export of the organization chart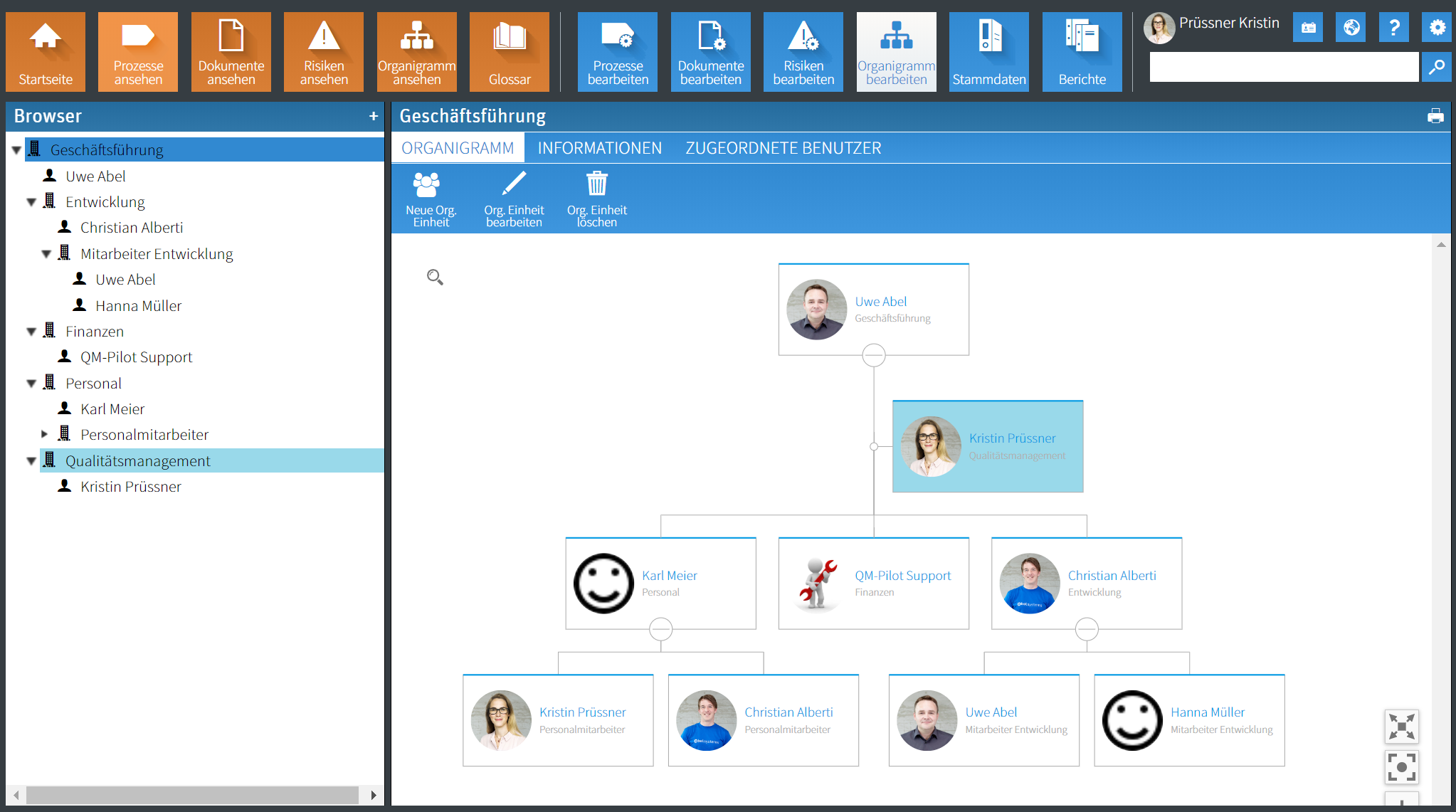 Information
Freely definable fields for organizational units and employees (key data)
Linking the fields to master data tables
Collection of additional relevant information on organizational units and employees
optional: display of information in business card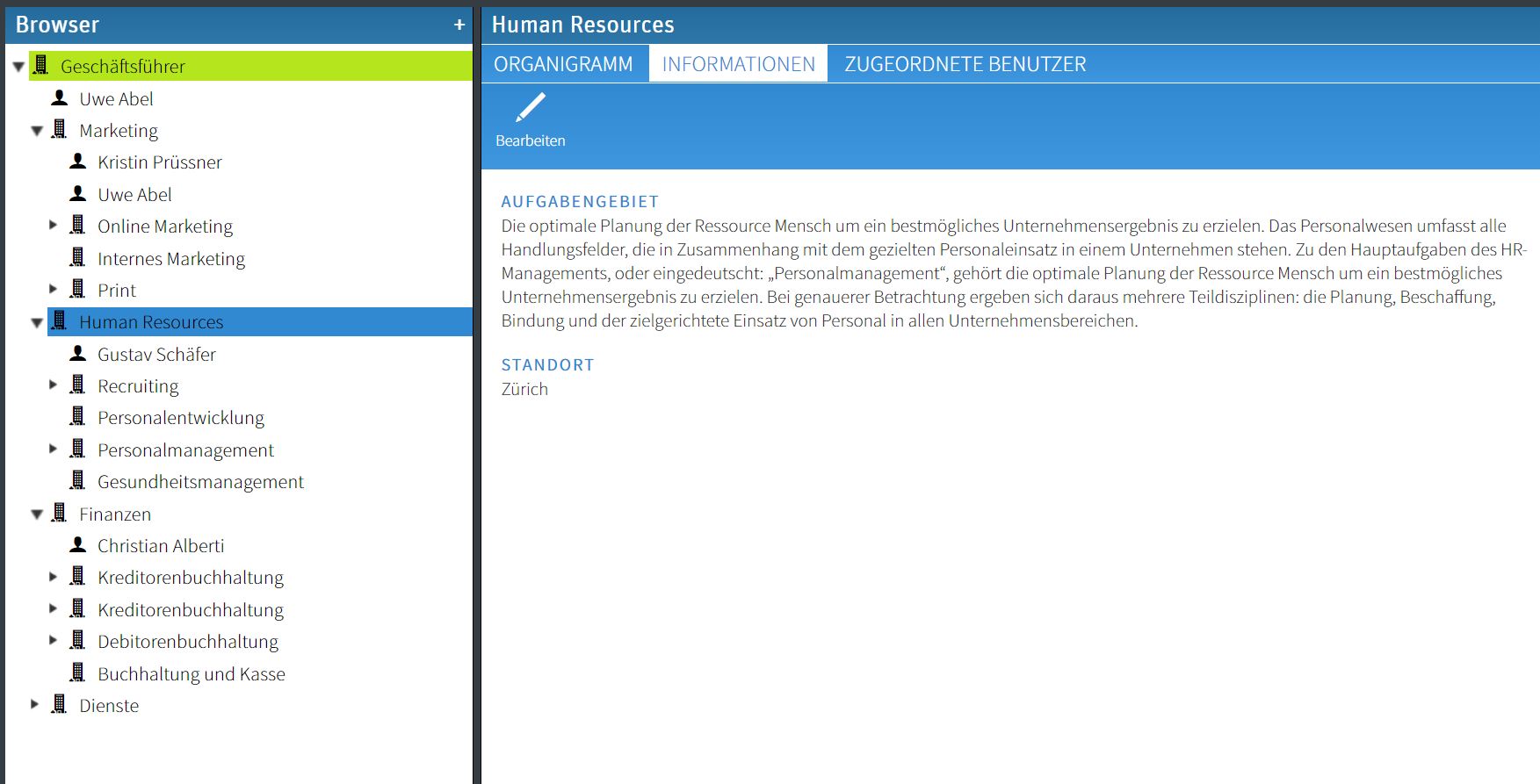 Filtered view
Allocation of processes, documents and risks to organizational units
Assignment of users to organizational units
Manual or automatic filtering of content by organizational unit
Filtered search possible
Enables the user to view the content relevant to him / her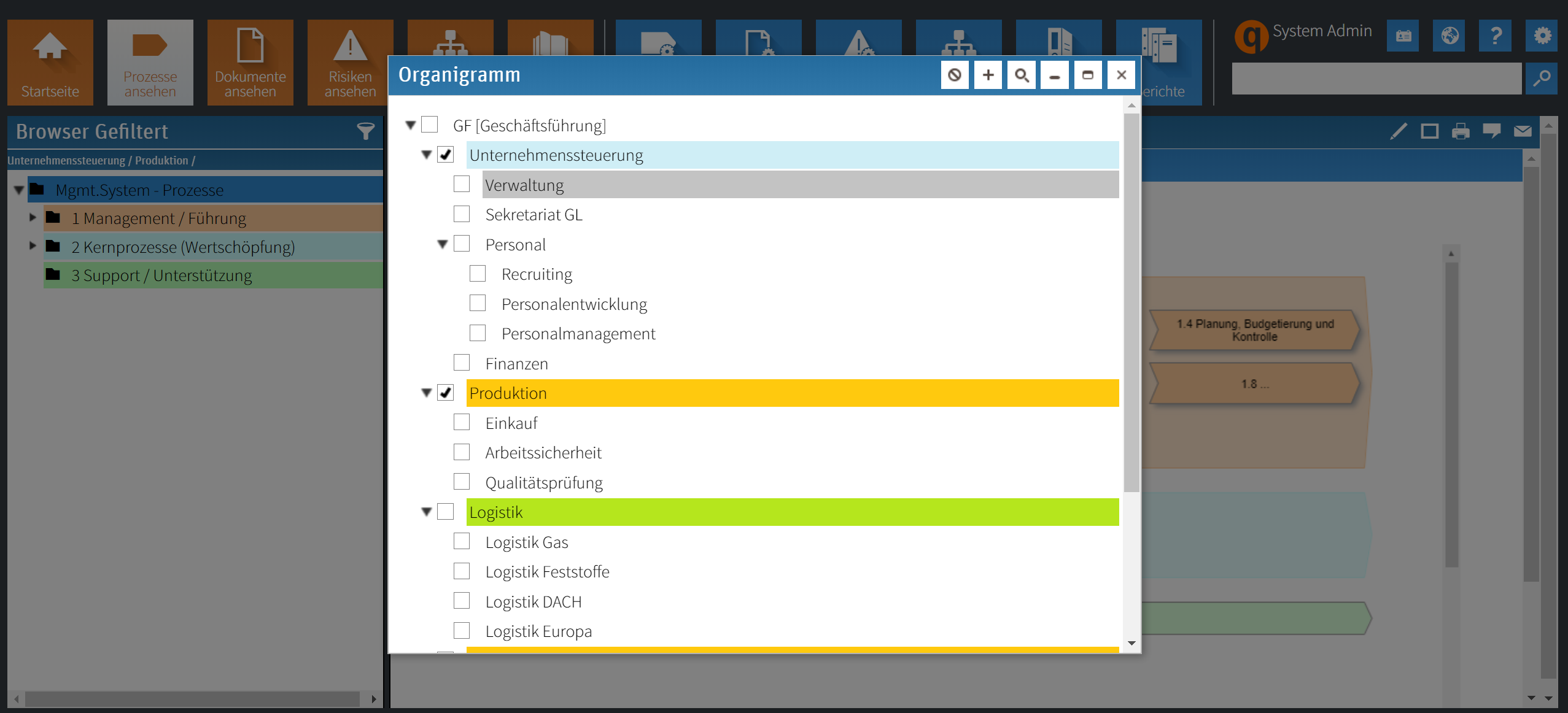 Employee
Employees are considered in the search
Basic data and organizational affiliation in business card
Optional further information shown (employee information)
The business card opens when a name is selected in the system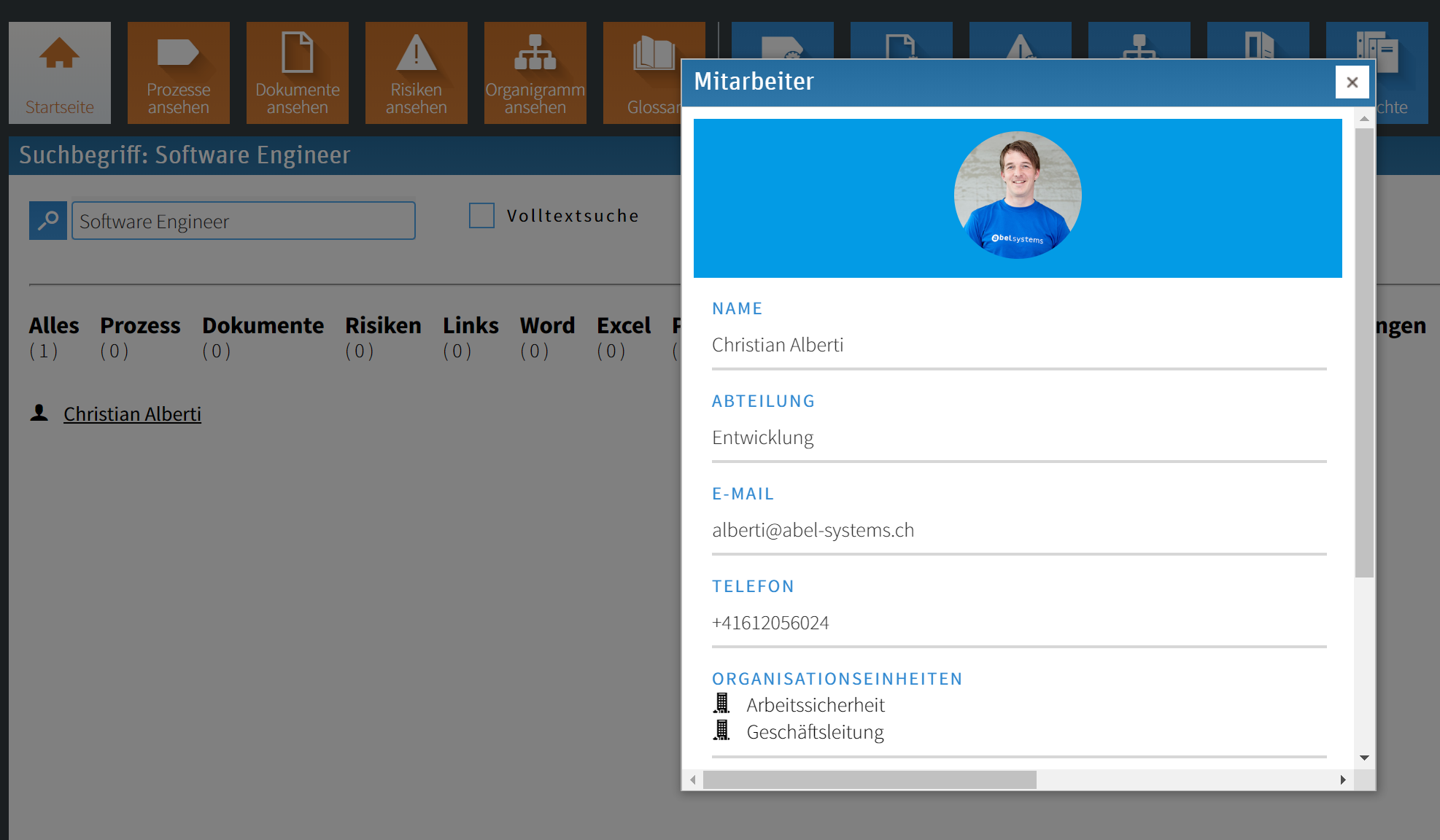 More functions
Integration of the organizational unit in process flows
Specific reports
Access authorization for the organization chart and information
Display images to users