Document management
Having the correct and up-to-date documents at a central location is crucial for the optimal execution of processes and the support of employees in the workplace. The QM pilot offers the appropriate document management in the basic package.
The QM pilot not only manages documents and supplements them with the desired information, but also creates a direct link between process, risk and document.
In document management, the documents are controlled according to standards and are available to readers in the view area as the currently released version. Documents can also be made available outside the system via clear web links - the link always leads to the current version of a document.
The document management module is included in the basic software.
View
Free structure design
Navigation across document landscape or structure
Keyword search including full text search
Preview in the system
Subscriptions: E-mail notification when a new version is released
Set favorites
Feedback option for every document
Links to released content can also be made available to external systems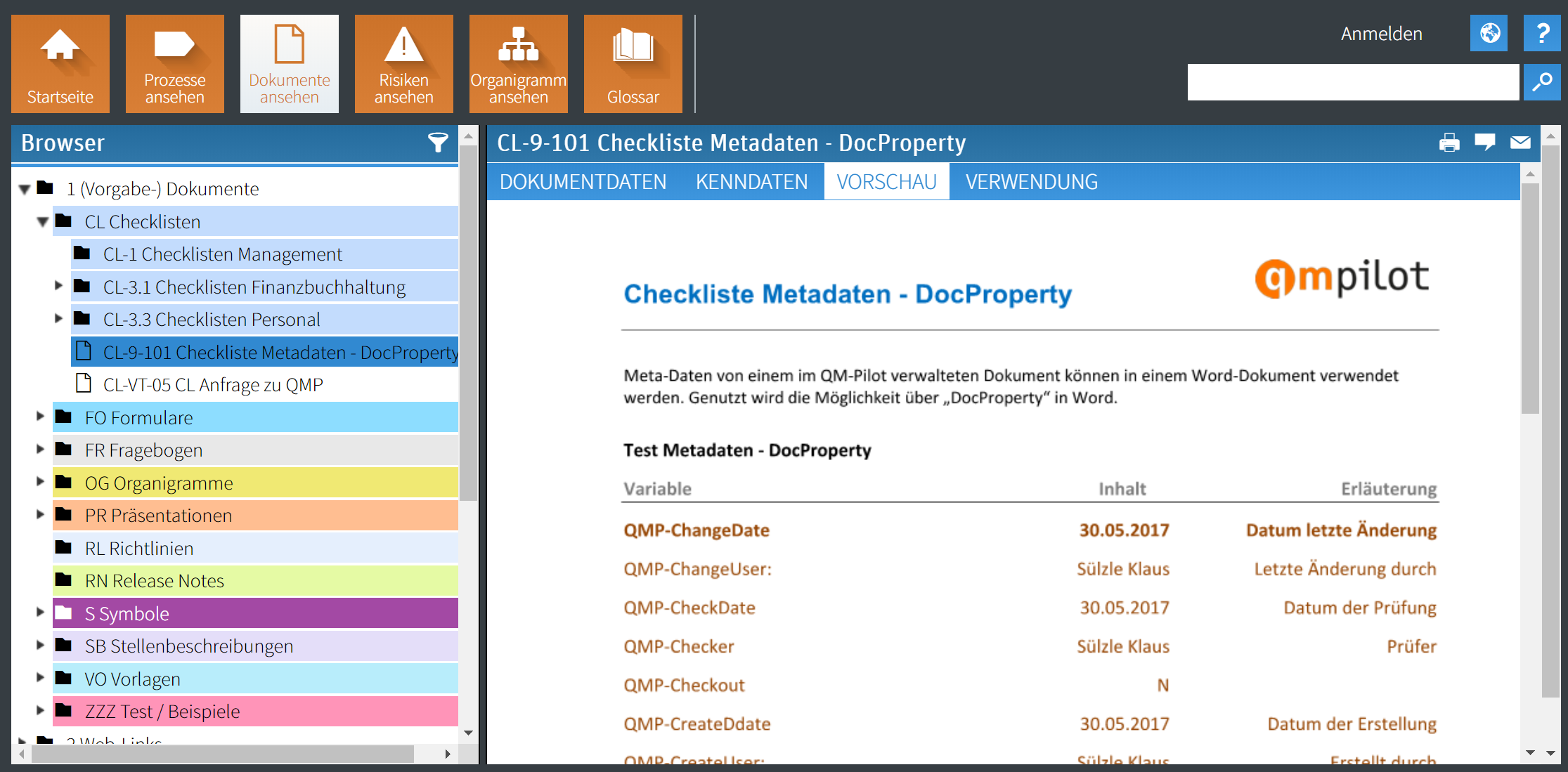 Administration
Storage of all file formats or web links in the QM-Pilot database
Different language versions of a document can be created
Workflow-supported test and approval procedure to ensure document control; - If necessary with email support
Historization and archiving of documents
Inclusion of all types of documents
Preview for common file formats
Control of access and editing rights
Automatic generation of PDFs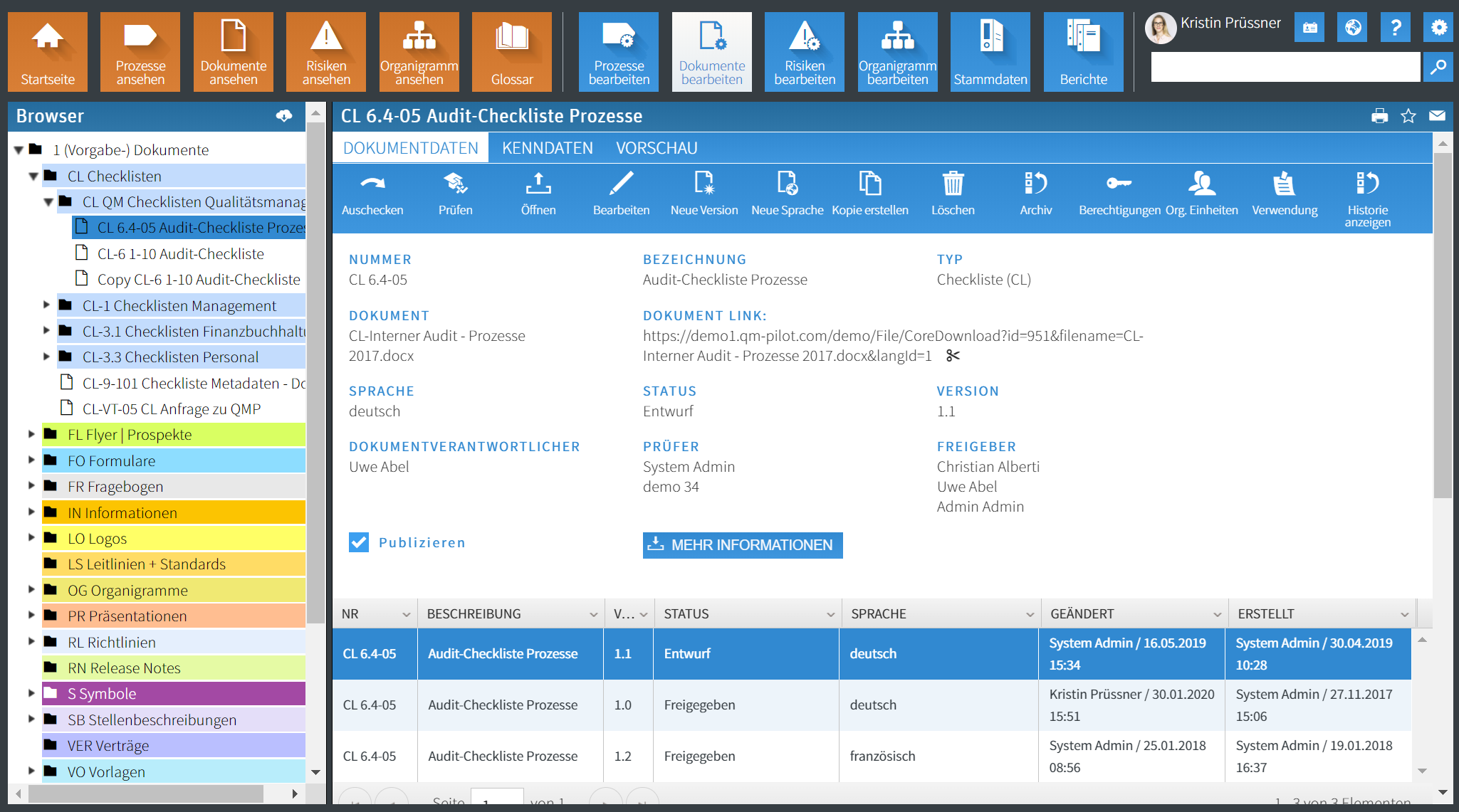 Links
Linking documents in the process flow
Linking to risks
Linking of documents via a unique document link in other systems
Access via link always to the latest released document version
Overview of the processes / risks in which a document is linked
Access to the documents from the audit module
Links do not have to be updated with a new document version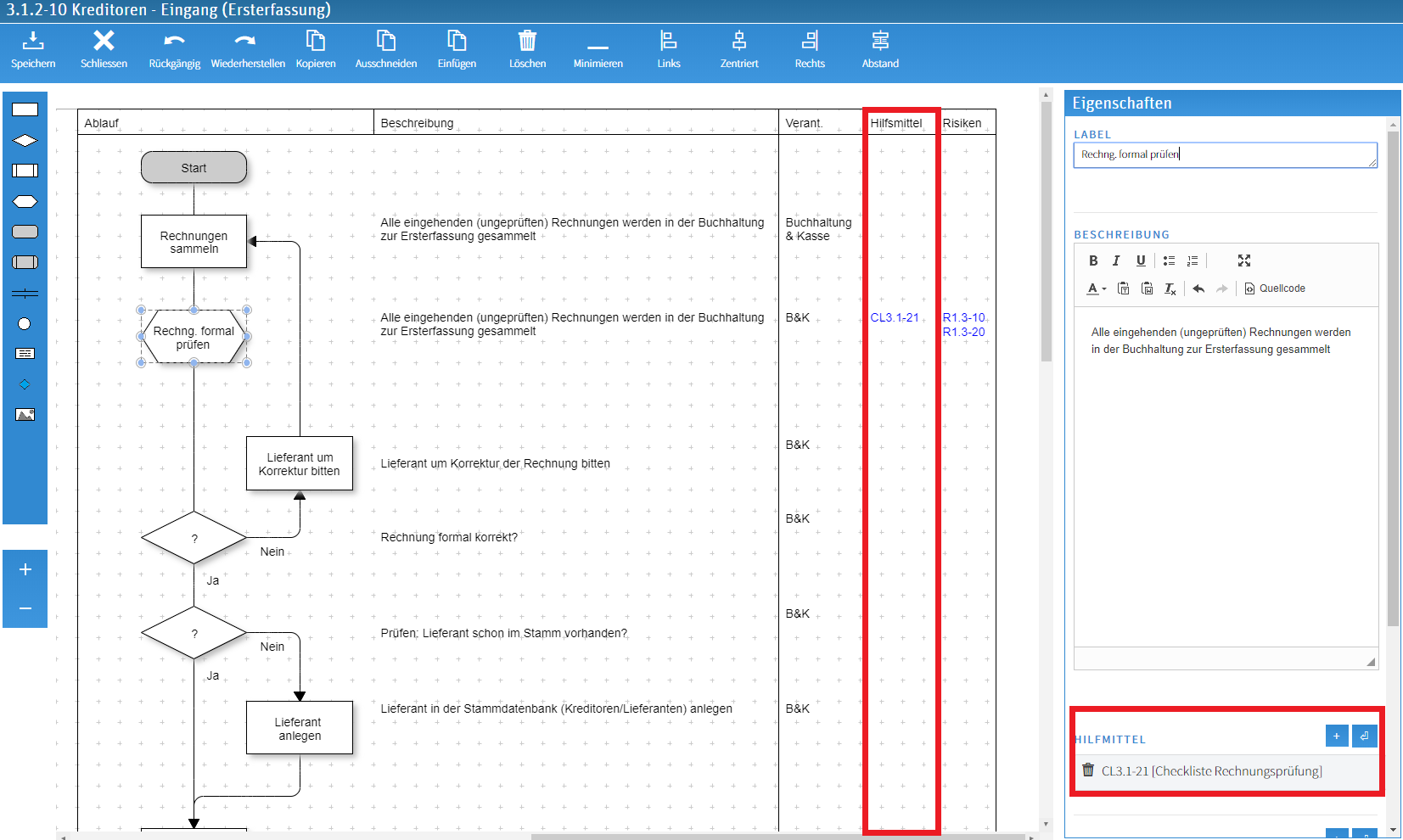 More functions
Change feed on the home page
Publication of news on the home page
Reporting on all documents
Task management for documents in the portal overview
ZIP download of all documents within one process
Individual role concept configurable
Access controllable for the administration area
Replication options in a file structure